2020-2022 Ford Transit 4'' to 8'' Screen Sync3 Upgrade(How to | DIY)
Posted by Vency Lee on
If you are going to upgrade your 4'' to 8'' Sync3 system for your new Ford Transit Van,you better to read this first then you know how to do it easily.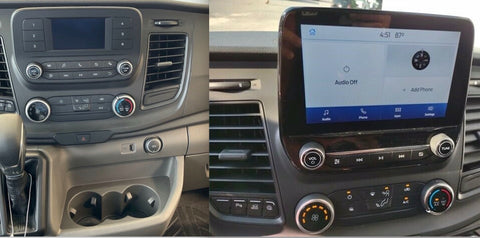 First of all,you have to understand if your Van has APIM module equipped.
You can know from the radio control button types as picture shown below.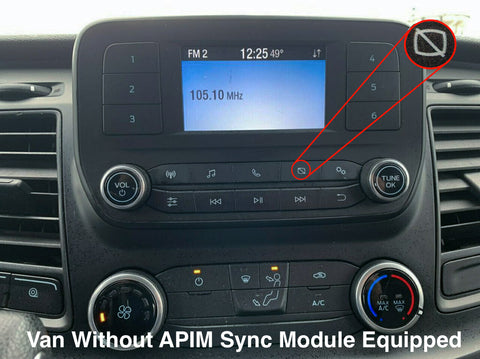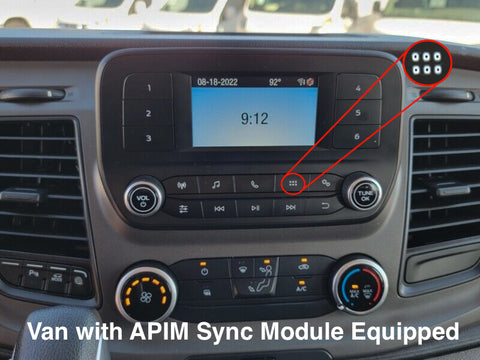 If you own an APIM module equipped Transit,you have to replace:
1.APIM module(or upgrade your own first then programming),BTW you have to replace new APIM module if you want to add factory navigation.
2.8'' touchscreen.
3.Radio control buttons
4.USB hub
5.USB data cord
You can follow up the installation manual below to removal and installation.
If you own a None APIM module equipped Transit,that means you have a base 4'' system,some of them in the forum say it cannot be done but it's wrong,you need more parts like adaptive harness,APIM & TCU module programming,programming tools etc,you can buy our complete kits by select non APIM equipped option,then you will have all parts for plug&play kit.
https://intelligent1tech.com/collections/sync1-to-sync3-conversions/products/2020-2021-ford-transit-4-to-8-sync1-to-sync3-upgrade-conversion-oem?variant=43372298731760
Any questions?Please email us 
Please remind this type screen will not fit 








---
Share this post
---
---